lunging
Goal: to lunge, in various shapes of various sizes and see if I can get Reannon relaxed enough to stretch without feeling unbalanced.
I took Reannon out to the field and lunged her for about 20 mins. We worked at the walk and trot...she broke to the canter a few times which was fine but I am not asking for it yet.
I wanted to give her some exercise and start experimenting with ways to get her relaxed and starting to stretch. I have been conversing with various people on bulletin boards and mailing lists on how I should go about exercising her at this stage. Using side reins seems to restrict her too much at this stage, especially since she is still using her neck so much for balance. So I decided to just lunge her without, doing various shapes at different sizes, using lots of transitions to keep her attention and get her balancing herself, not to mention give her more practice with them and see if I can start to teach her that stretching down and out is a good thing.
I found that doing lots of walk trot transitions kept her most relaxed and balanced. if i let her go at the trot for two long she would race around and bulge her shoulders every which way. I kept going with her, talking softly, telling her to relax, put her head down and when she eventually did I praised her, and let her walk, and then changed directions. She eventually did put her head right down once in each direction so I stopped there and let her graze in the field for a while.
I have taught all my other horses the "head down" cue on the lunge so hopefully I can teach her as well.
For conversation purposes, here are pictures of Reannon lunging without tack, and with side reins, do you think what I have decided to do with her will be beneficial or do you have any other suggestions?
Walk: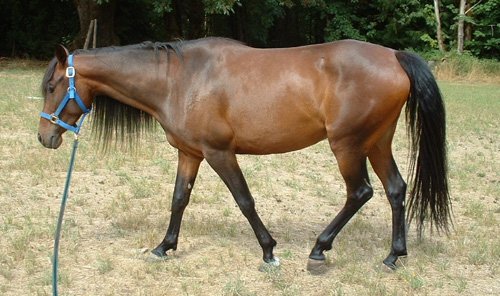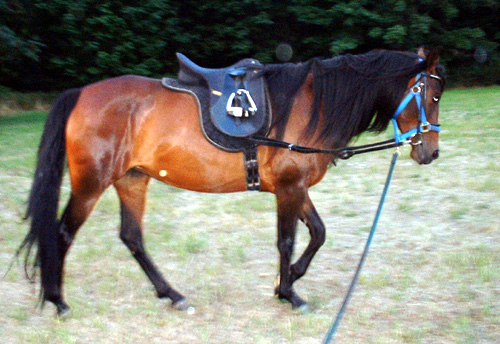 Trot: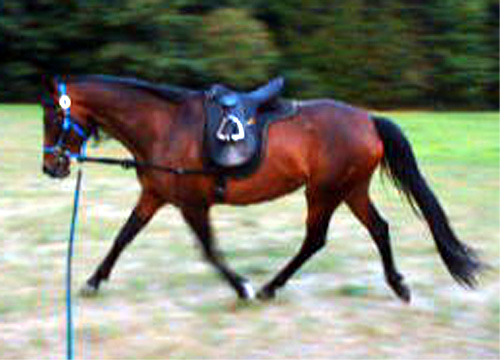 On another note, I am looking for a place to board her in Victoria. I should be moving down there in the next week or two so I will need a place to take her. Looking for a place with either 24 hour turnout, or daily turnout and a stall or in and out, must have at least year round usable ring, and be near trails. I am looking for full board, under $350.
Know of anything?
Posted by nicsfilly at 4:14 PM